The Pioneer Day Parade is a continuation of a great Chico tradition dating back to around 1917. The Spring Parade in Chico has seen many name changes throughout the years, Pioneer Days, Rancho Chico Days, and for five years was known as the Celebration of People Parade. Despite the name changes, Chico's Spring Parade has established a history of being the premier parade north of Sacramento.
​
The Committee's main goal is to continue one of Chico's most loved and appreciated community events. For this to be accomplished, the Spring Parade must gain the support of all elements of the Chico Community. Among our first achievements was to gain the cooperation, endorsement and assistance of the Downtown Chico Business Association. We share the belief with the D.C.B.A. that the Parade is a great asset to Chico's downtown businesses. To that end our committee is working with the D.C.B.A. to make the day a special one for everyone.

Historically, the first Saturday in May has been the established date of Chico's Spring Parade. Accordingly, all other parades in the other North-State towns and cities have scheduled their annual parades and events around Chico's Spring Parade to avoid conflicts, thus securing a place for the Spring Parade in the North State's annual calendar.

The Celebration of People Parade was created to bring the Chico Community together to celebrate the diversity of people and cultures that make up our Northern California service area. COP, Inc. has held true to that mission by reaching out to local and regional schools and youth organizations.

On May 5, 2001 the COP, Inc. successfully held the first Celebration of People Parade under our stewardship. Funding was provided by individual and corporate sponsorships and media donations of advertisement.

In 2004, the parade, by a popular vote, the parade was renamed to "Pioneer Day Parade" therefore restoring the original theme.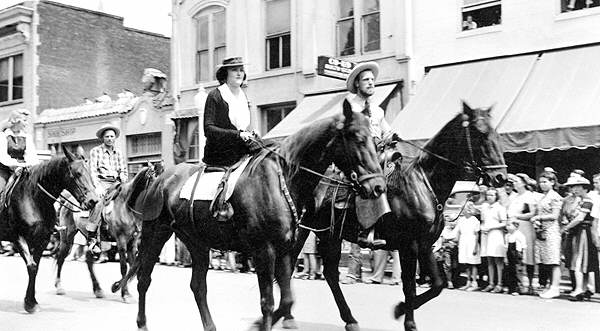 1941
1962